Sunburst Wall Sconce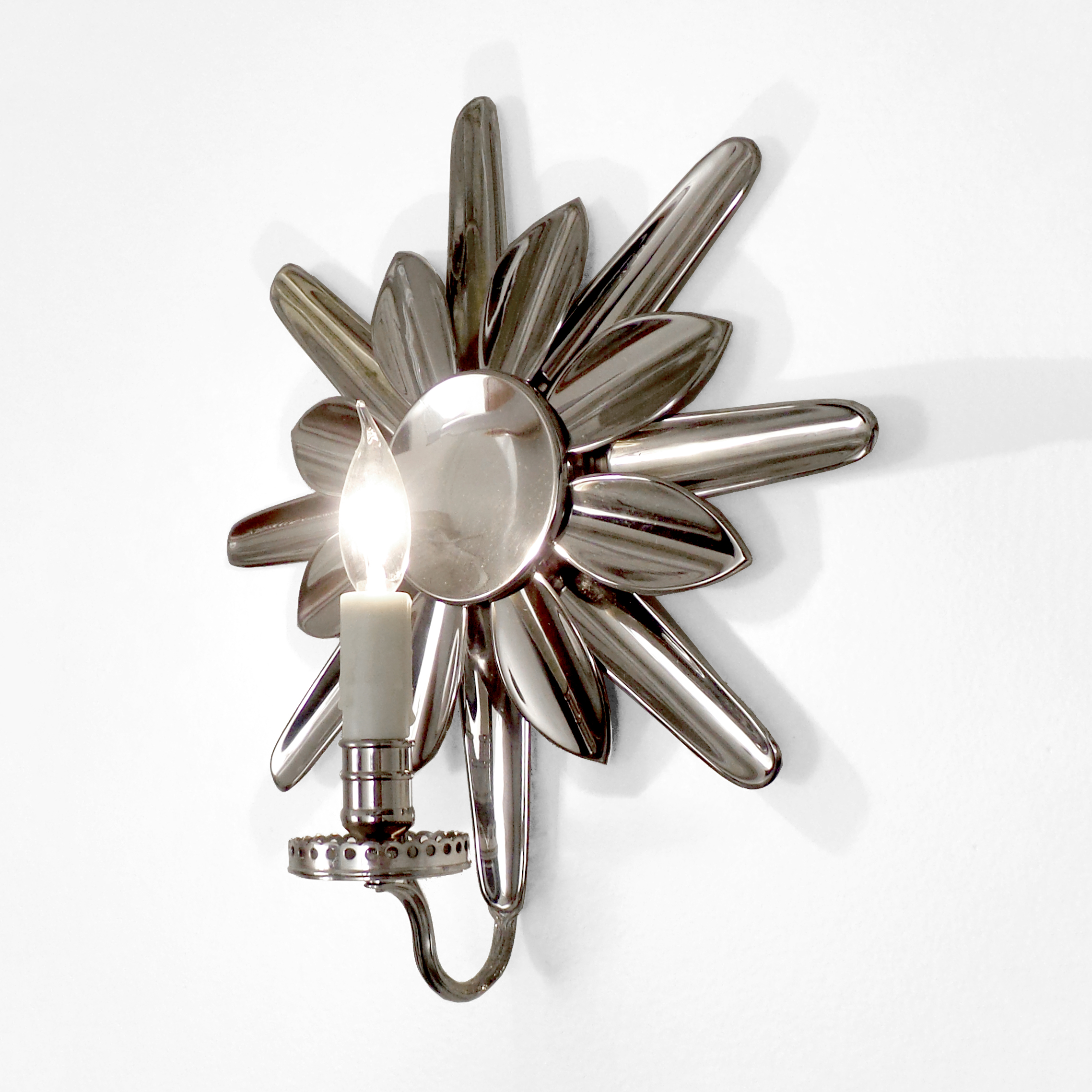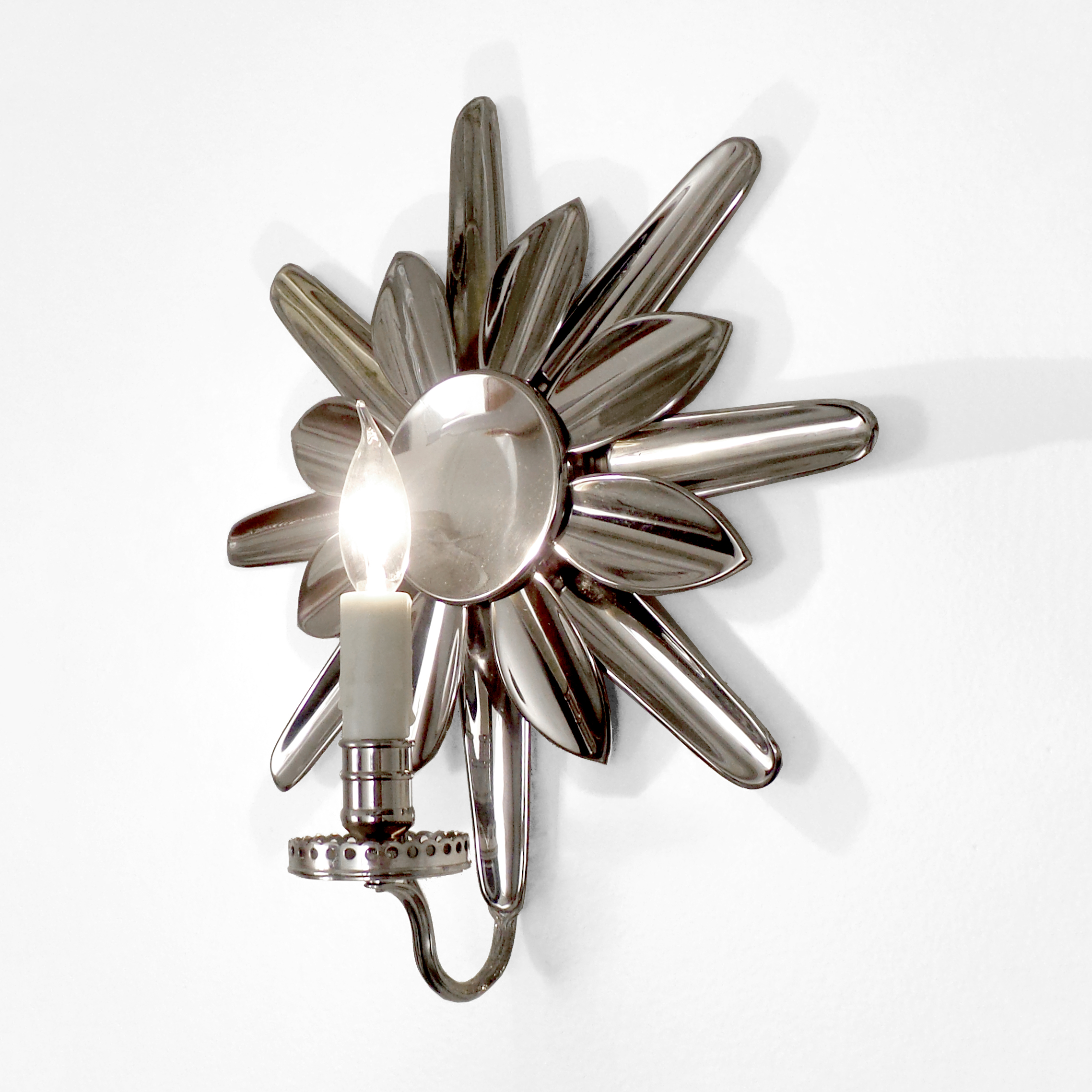 Sunburst Wall Sconce
A silvered brass sunburst form wall light. Sold individually. Wiring with a wax faux-candle available. The polished finish on this model is not lacquered, which allows for a patina to develop naturally. If a polished look is preferred to a patinated one, please select the "lacquered" option below.
Model R1078
Dimensions: 14"H x 12.5"W x 4"D
Please contact us directly at +1.718.392.9651 or email us at info@fpvictoria.com if you have any questions.