Arts & Crafts Copper Wall Light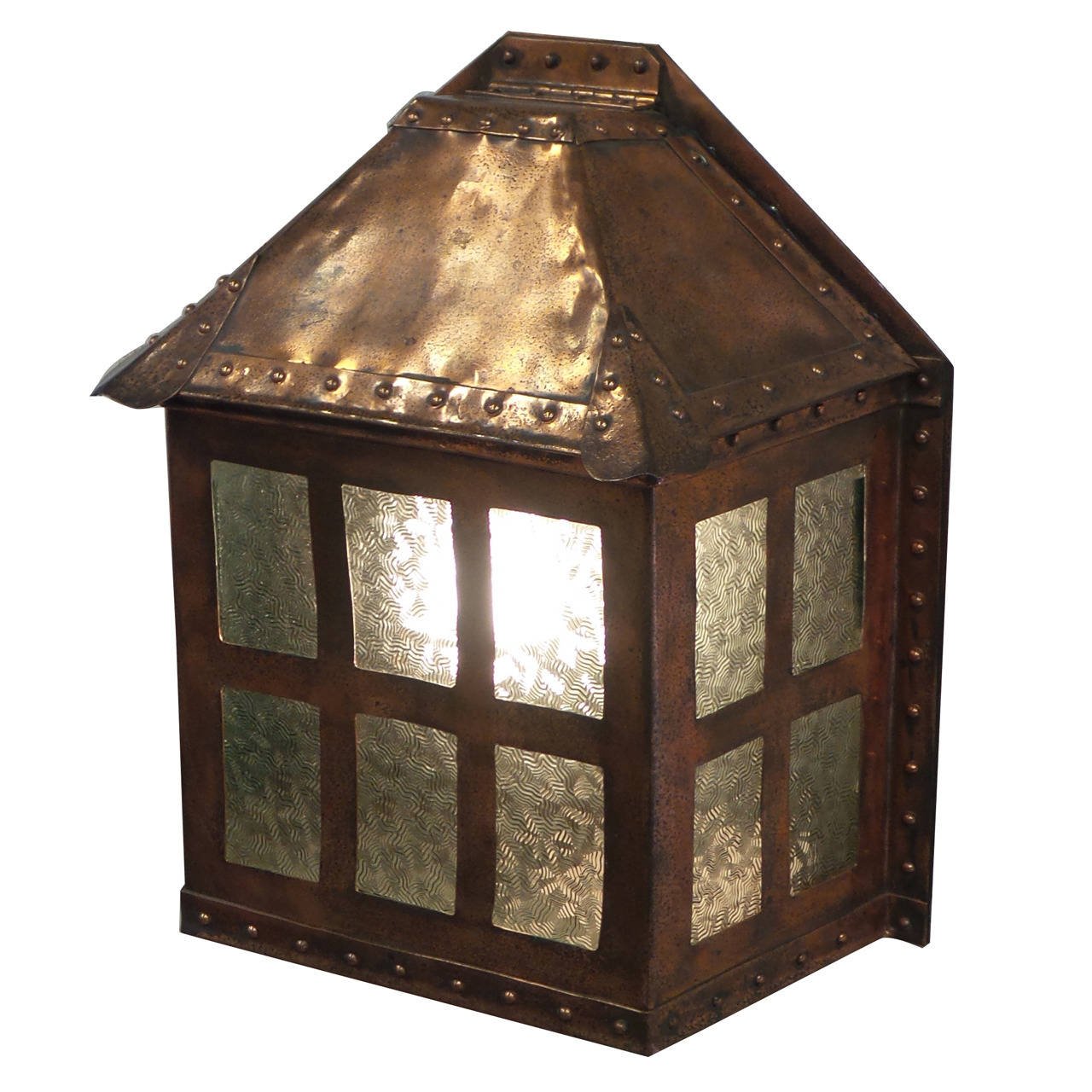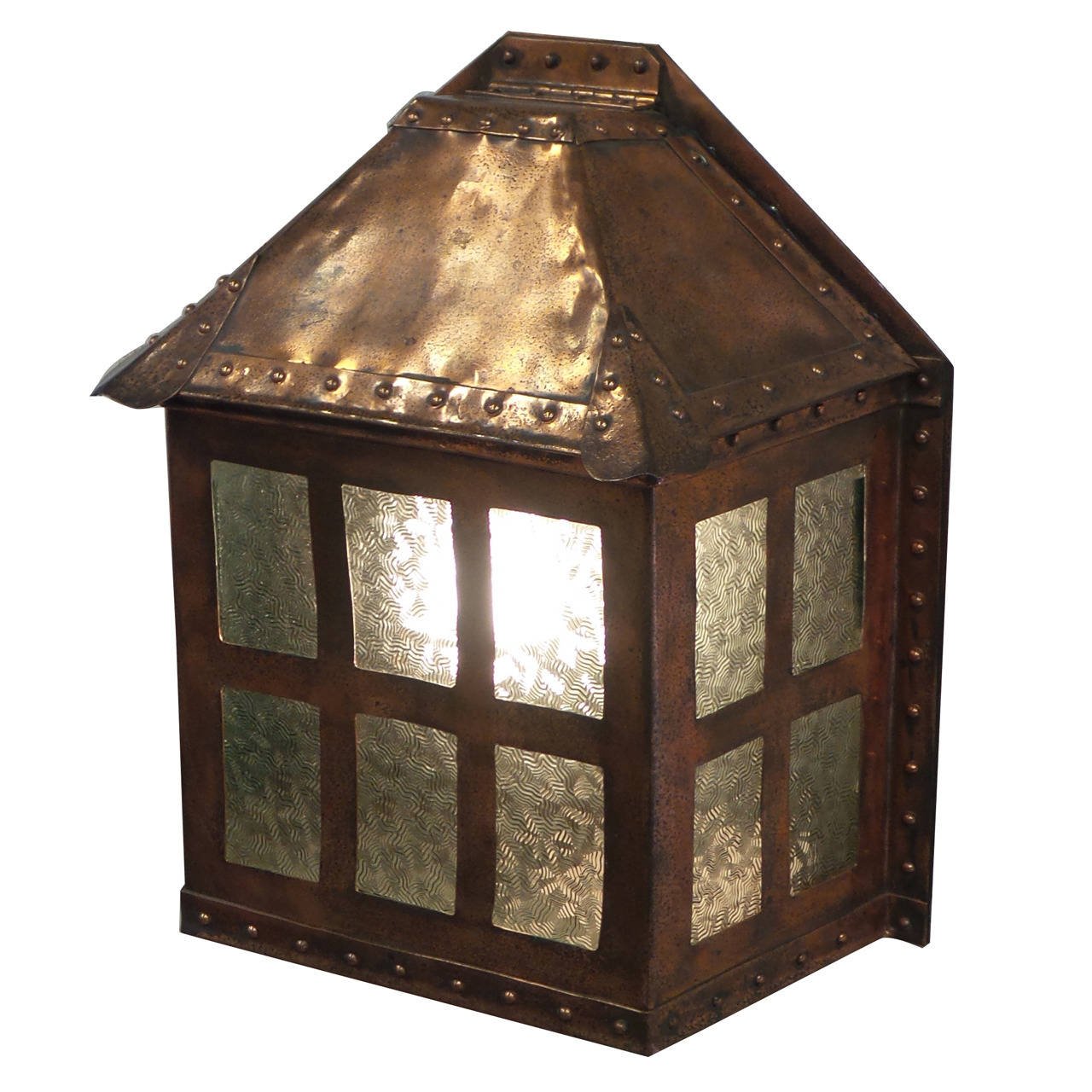 Arts & Crafts Copper Wall Light
An English Arts and Crafts copper wall light with exposed riveted metal construction detail and green textured glass insets on the front, sides and bottom surface. Wired with 1 standard socket.
Dimensions: 16.25 in.Hx15 in.Wx6.5 in.D / 41 cmHx38 cmWx17 cmD
Please contact us at +1.718.392.9651 or info@fpvictoria.com if you have specific questions. We recommend client's own licensed electrician inspect all wiring.