Jugendstil Desk after Olbrich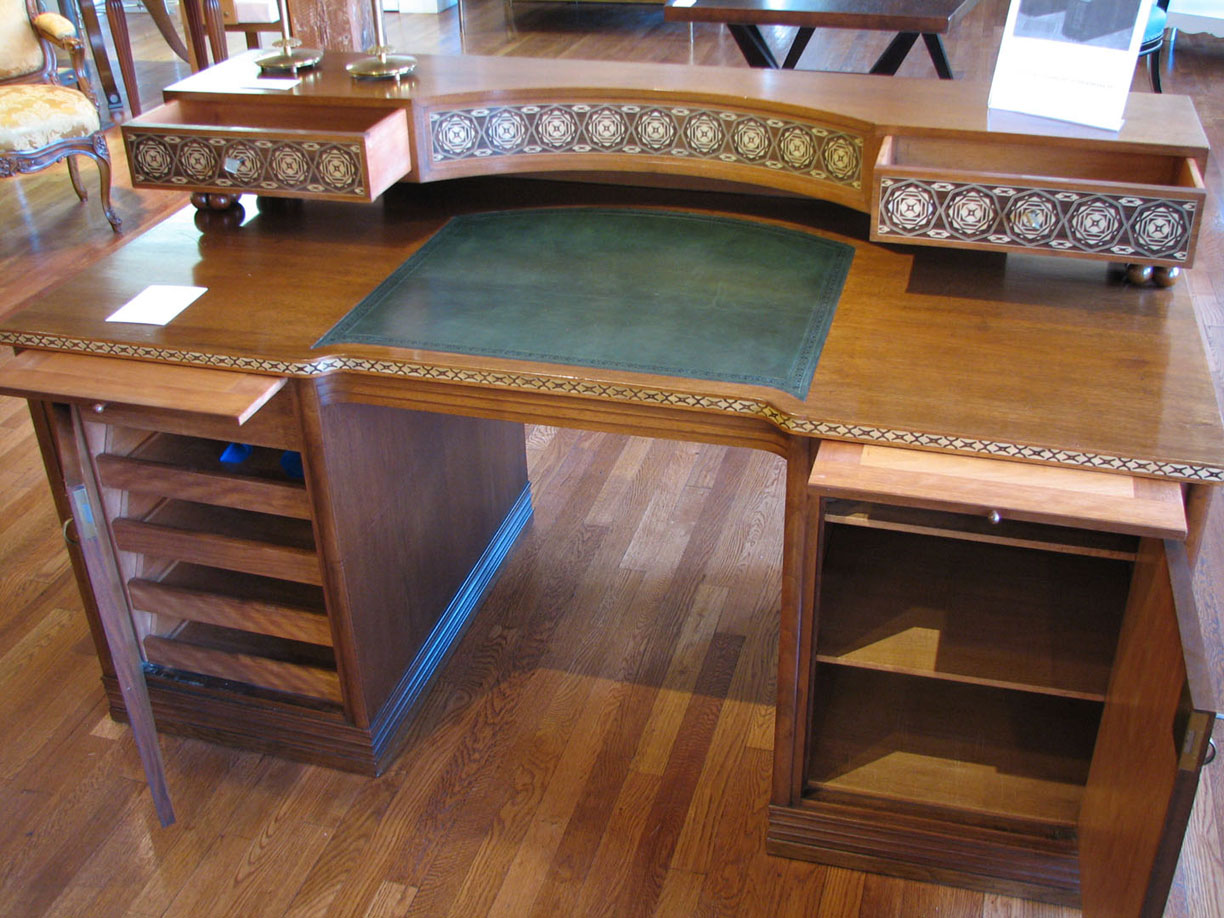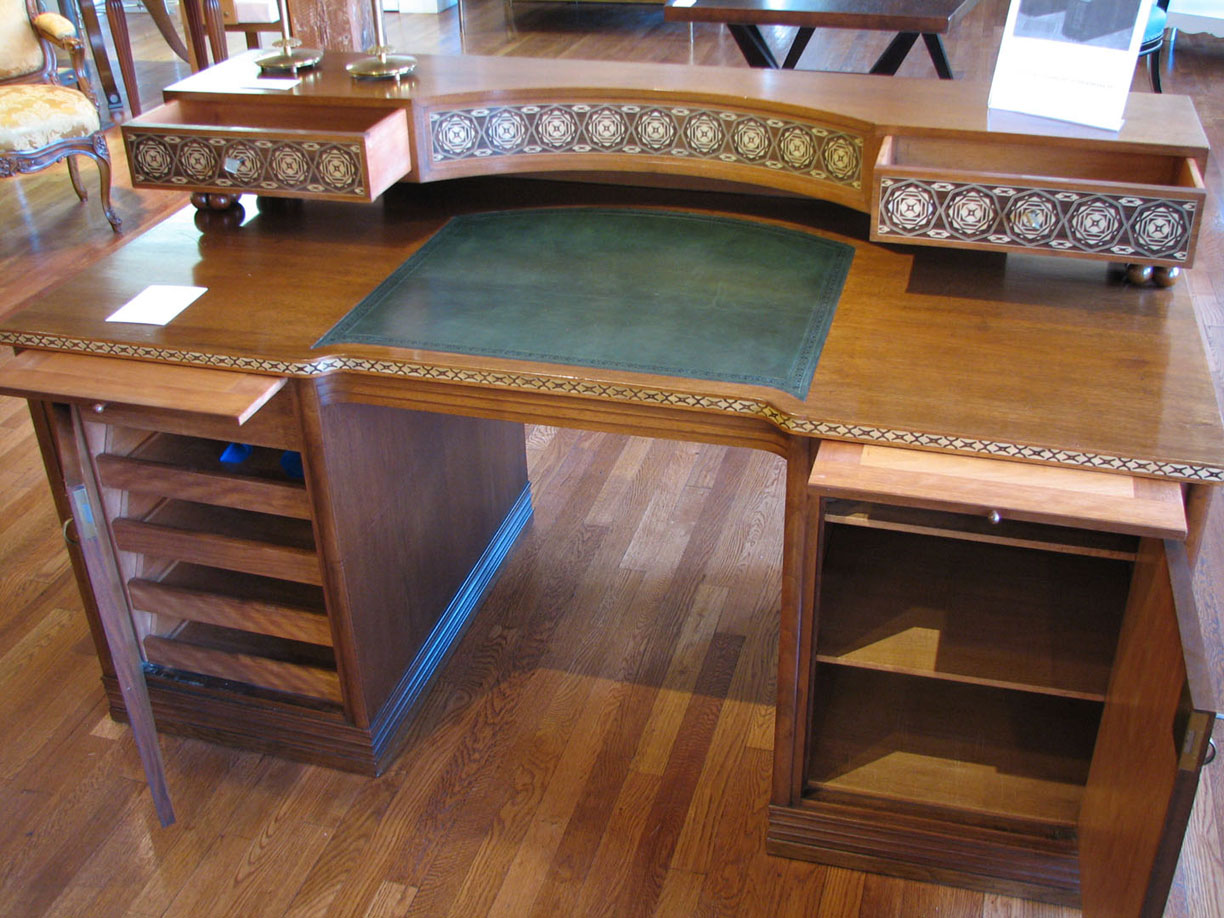 Jugendstil Desk after Olbrich
An exceptional German Jugendstil period desk based on a design by Joseph Maria Olbrich and made by Moritz Ballin, cabinetmaker to the Austrian Court. circa 1905. Executed in mahogany with geometric inlays of rosewood and horn and having two locking drawers in its superstructure, two pull-out "tirette" work surfaces and two doors enclosing shelves and English style drawers. Signed on locks.
See Ottomeyer and Ziffer, "Mobel des Neoklassizismus", Catalogue of the Furniture Collection of the Munich State Museum, 1993, pages 88-91.
This desk relates very closely to one Olbrich designed that was shown at the St. Louis World Exhibition of 1904.
DIMENSIONS: 38.25 in.Hx65 in.Wx31.25 in.D / 97 cmHx165 cmWx79 cmD