Portal Sconce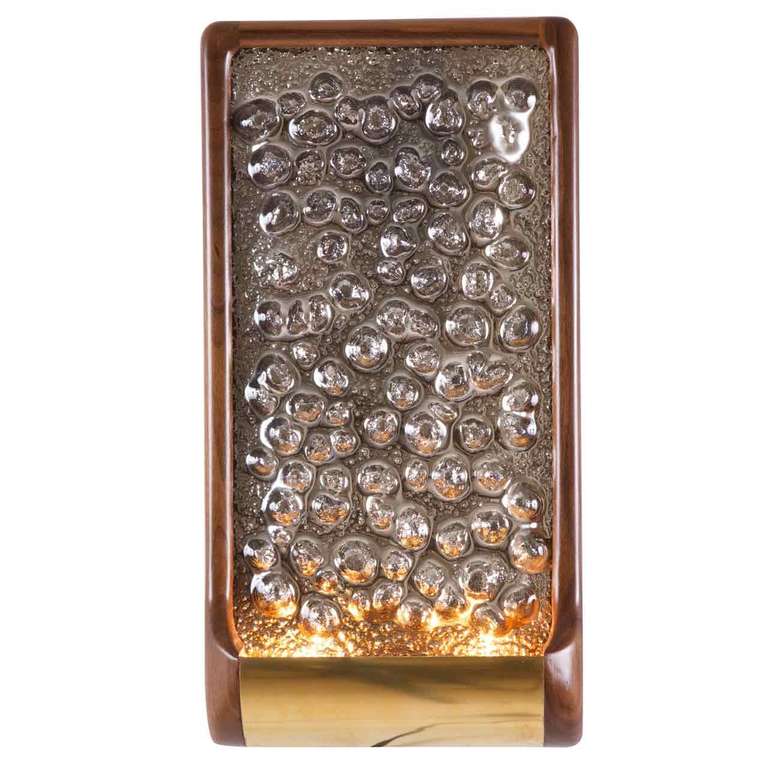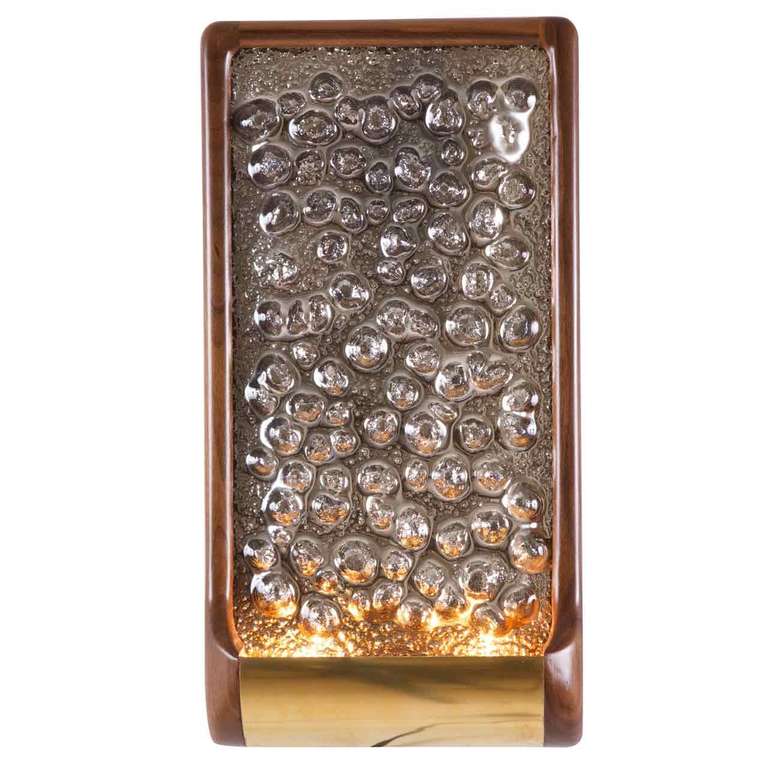 Portal Sconce
A mirrored wall sconce with a textured and irregular convex surface, each handcrafted and unique, surrounded by a American walnut frame with brass detail. Supplied wired with 2 halogen bulbs. Also available unwired or UL wired for an additional charge.
Model #R811
Approximately 8.25"wide x 2.25"deep x 16"high overall
Lead time is 6-8 weeks.
Please call 718.392.9651 or email us at info@fpvictoria.com if you have any questions. We can assist you with shipping or clients are welcome to make their own arrangements.